[nt_forester_section_hero1 bgimg="1675″ toptitle="MD Anderson Cancer Center" title="ASPIRE 2.0″ desc="Interactive e-health and educational platform" btnlink="url:%23trailer|title:Watch%20Trailer||"]
[nt_forester_section_secheading subtag="div" titletag="h2″ subtitle="Make Your" title="Choice"]
[nt_forester_section_button linktype="internal" btnstyle="btn-ghost-black" btnsize="btn-md" btnpos="text-center" btnlink="url:%23breakdown|title:Learn%20More||" border_width="1px"]
[nt_forester_section_secheading subtag="div" titletag="h2″ subtitle="By the" title="Numbers" stcolor="#ffffff" tcolor="#ffffff"]
[nt_forester_section_counter numbertag="h2″ titletag="h4″ number="7″ title="Levels" nsize="50px" ncolor="#ffffff" tcolor="#ffffff"]
Users progress through educational lessons and quizzes to move across the world
[nt_forester_section_counter numbertag="h2″ titletag="h4″ number="20″ title="Lessons" nsize="50px" ncolor="#ffffff" tcolor="#ffffff"]
Researched and designed to give users the knowledge and tools to resist the temptation of tobacco and nicotine
[nt_forester_section_counter numbertag="h2″ titletag="h4″ number="180″ title="Interactive Minutes" nsize="50px" ncolor="#ffffff" tcolor="#ffffff"]
Live-action and animated content that changes based on the users' choices
[nt_forester_section_counter numbertag="h2″ titletag="h4″ number="28,000″ title="Launch Users" nsize="50px" ncolor="#ffffff" tcolor="#ffffff"]
Making an immediate impact on the health and well being of children
Update and creatively reimagine a ten-year-old educational platform aimed at smoking and nicotine cessation for modern audiences.
A PHP-based platform utilizing game mechanics and interactive content that allows the user to make choices that affect how the content is presented.
Interactive narrative and educational content that utilizes both animation and live-action production.
HIPPA and COPA compliant encryption and data collection.
Backend reporting tool to provide researchers data on what users are learning and how they interact with the platform.
[nt_forester_section_secheading subtag="div" titletag="h2″ alignment="text-center" subtitle="Explore the" title="World"][nt_forester_section_port portstyle="full" portcolumn="4″ layoutmode="grid" showfilter="hide" animationcaption="minimal" use_mbcolor="" itemhorizontalgap="5″ itemverticalgap="5″ activewrapbg="rgba(255,255,255,0.75)" custompost="portfolio" postcat="aspire-world, aspire-creatures, aspire-characters" perpage="20″ order="random"]
[nt_forester_section_button linktype="external" btnstyle="btn-ghost-black" btnsize="btn-md" btnpos="text-center" btnlink="url:https%3A%2F%2Fvimeo.com%2F310871214%2F79aad3e28e|title:See%20Animation%20Test|target:%20_blank|"]
[nt_forester_section_secheading subtag="div" titletag="h2″ alignment="text-center" subtitle="UX/UI" title="Design"]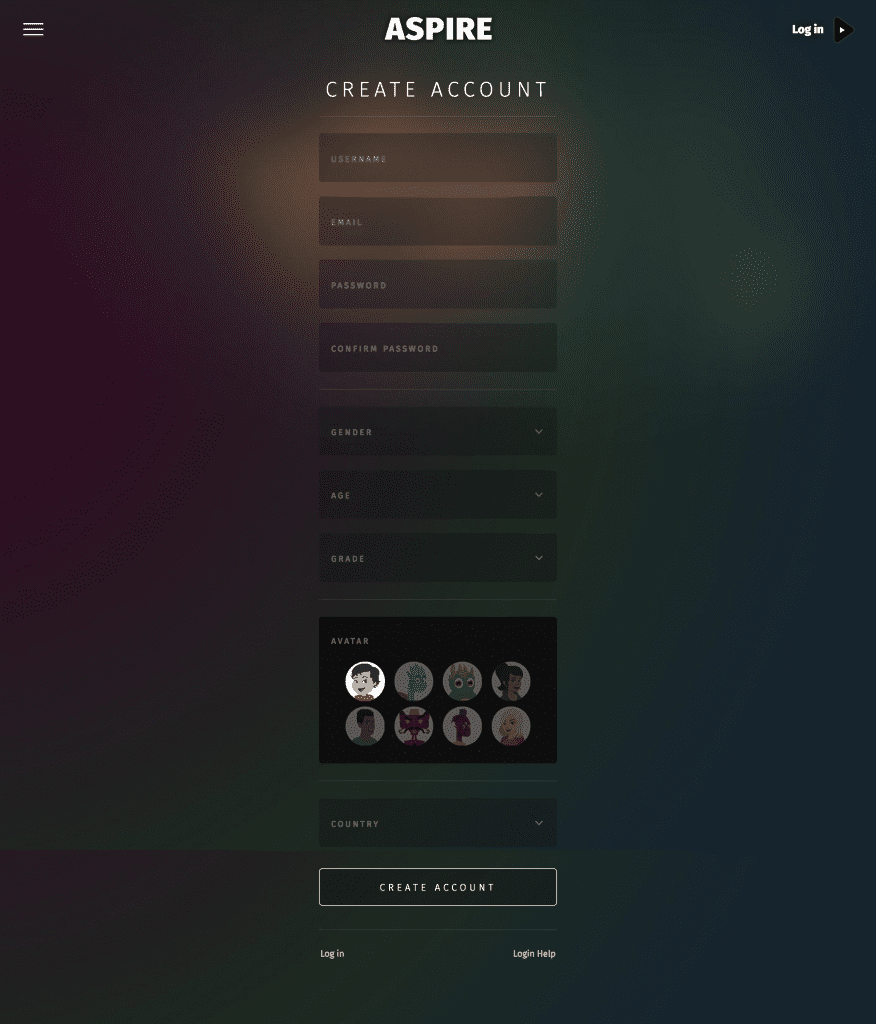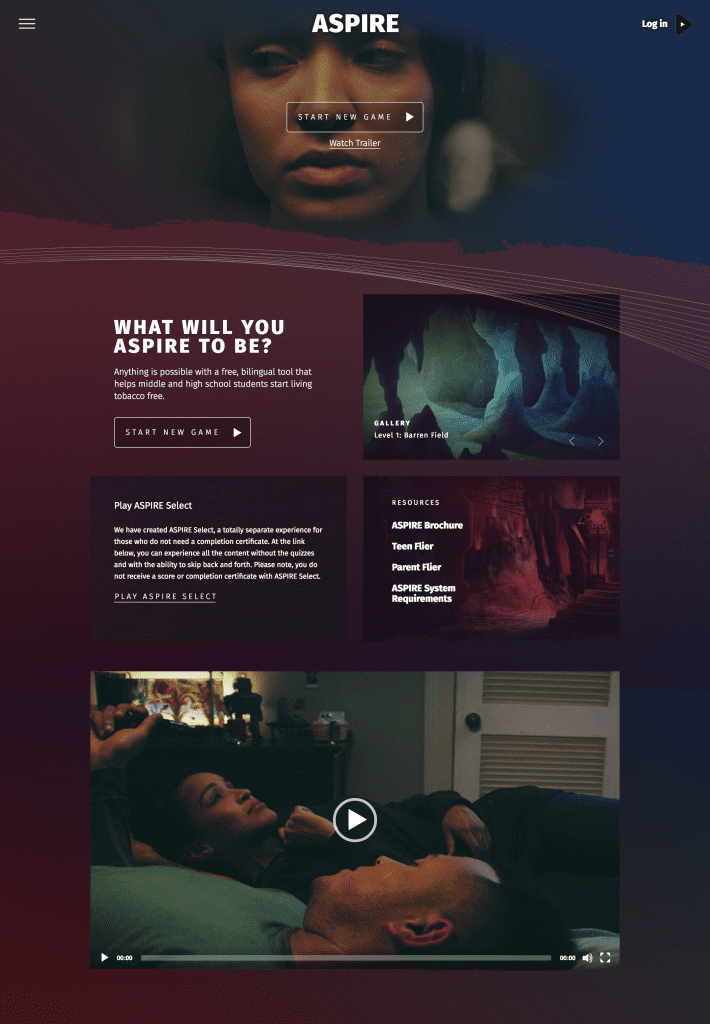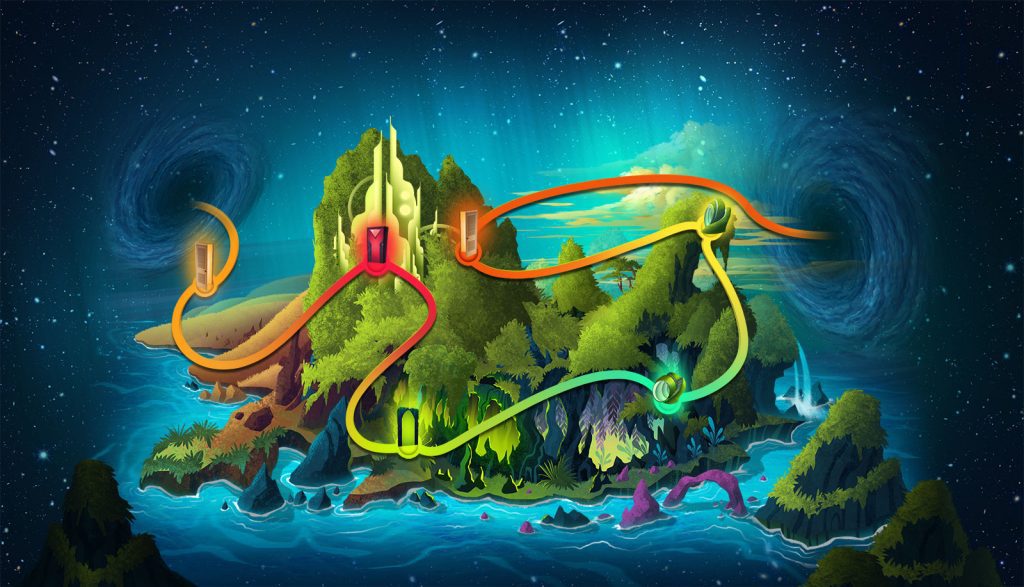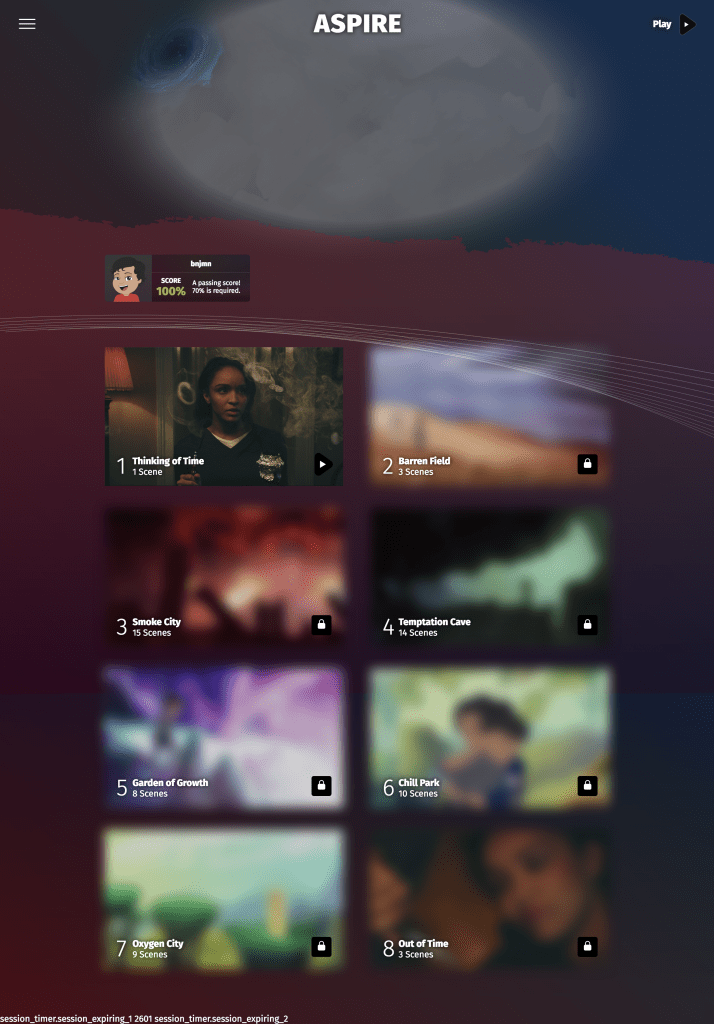 [nt_forester_section_secheading subtag="div" titletag="h2″ alignment="text-center" subtitle="Ready to Collaborate?" title="Get In Touch" stcolor="#8d8d8d" tcolor="#ffffff"][nt_forester_section_button btnstyle="btn-primary" btnsize="btn-md" btnpos="text-center" btnlink="url:http%3A%2F%2Flonelylane.com%2Fcontact%2F|title:Contact%20Lonely%20Lane||"]