[nt_forester_section_hero1 bgimg="1693″ toptitle="DC Comics and Warner Brothers" title="We Can Be Heroes" desc="Awareness and fundraising campaign" btnlink="url:%23video|title:Explore||"]
[nt_forester_section_secheading subtag="div" titletag="h2″ subtitle="When were you" title="NEEDED?"]
[nt_forester_section_button linktype="internal" btnstyle="btn-ghost-black" btnsize="btn-md" btnpos="text-center" btnlink="url:%23breakdown|title:Learn%20More||" border_width="1px"]
[nt_forester_section_secheading subtag="div" titletag="h2″ subtitle="By the" title="Numbers" stcolor="#ffffff" tcolor="#ffffff"]
[nt_forester_section_counter numbertag="h2″ titletag="h4″ number="4″ title="Distribution channels" nsize="50px" ncolor="#ffffff" tcolor="#ffffff"]
Utilizing web, theatrical, broadcast, and Blu-Ray/DVD
[nt_forester_section_counter numbertag="h2″ titletag="h4″ number="5″ title="Versions" nsize="50px" ncolor="#ffffff" tcolor="#ffffff"]
The long form piece debuted during the Super Bowl. Other versions brought to hundreds of millions before Warner Bros. movies and as promo material for at-home media.
[nt_forester_section_counter numbertag="h2″ titletag="h4″ number="2,000,000″ title="Dollars Raised" nsize="50px" ncolor="#ffffff" tcolor="#ffffff"]
Making an impact on global hunger through Save the Children, International Rescue Committee, & MercyCorps.
Raise awareness for a fundraising campaign and compel people to donate.
Create a man on the street piece based on the viral web series Fifty People, One Question.
Utilize multi-targeted distribution channels.
Maximize awareness by creating optimized versions for each channel.
[nt_forester_section_secheading subtag="div" titletag="h2″ alignment="text-center" subtitle="Media" title="Campaign"]
The accompanying media campaign and our efforts helped raise over $2 Million dollars in donations and matching funds by DC Entertainment.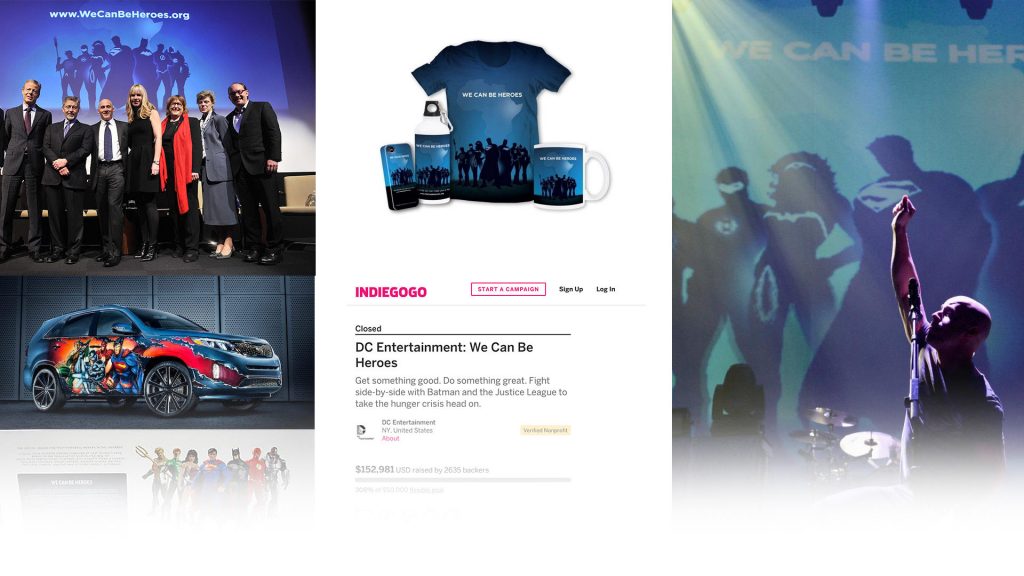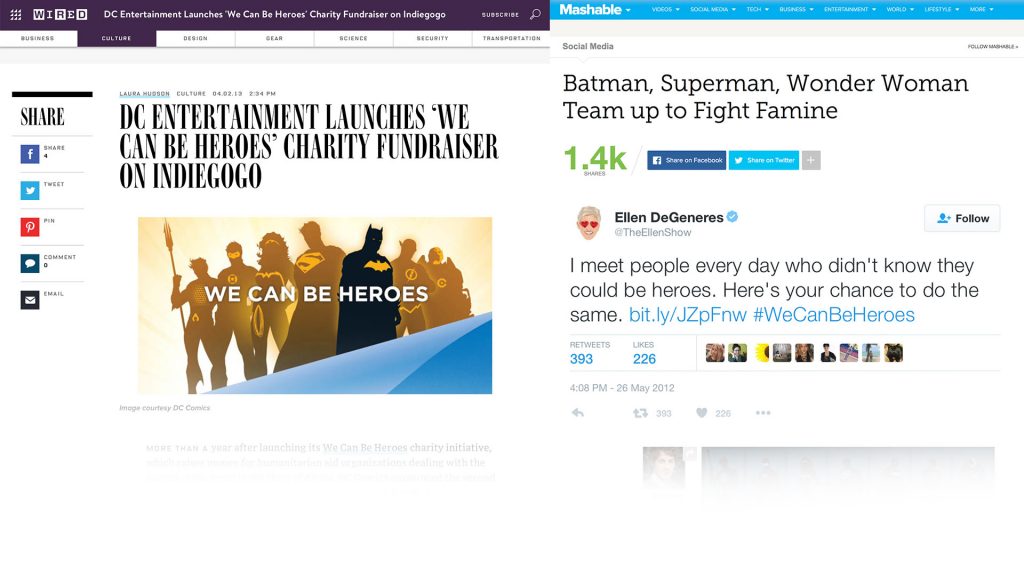 [nt_forester_section_button linktype="internal" btnstyle="btn-ghost-black" btnsize="btn-md" btnpos="text-center" btnlink="url:https%3A%2F%2Fwww.lonelylane.com%2Fdc-comics-gallery%2F|title:Project%20Stills|target:%20_blank|" border_width="1px"]
[nt_forester_section_secheading subtag="div" titletag="h2″ subtitle="Ready to Collaborate?" title="Get In Touch" stcolor="#8d8d8d" tcolor="#ffffff"][nt_forester_section_button btnstyle="btn-primary" btnsize="btn-md" btnlink="url:http%3A%2F%2Flonelylane.com%2Fcontact%2F|title:Contact%20Lonely%20Lane||"]