Utilizing web, theatrical, broadcast, and Blu-Ray/DVD
The long form piece debuted during the Super Bowl. Other versions brought to hundreds of millions before Warner Bros. movies and as promo material for at-home media.
Making an impact on global hunger through Save the Children, International Rescue Committee, & MercyCorps.
Raise awareness for a fundraising campaign and compel people to donate.
Create a man on the street piece based on the viral web series Fifty People, One Question.
Utilize multi-targeted distribution channels.
Maximize awareness by creating optimized versions for each channel.
The accompanying media campaign and our efforts helped raise over $2 Million dollars in donations and matching funds by DC Entertainment.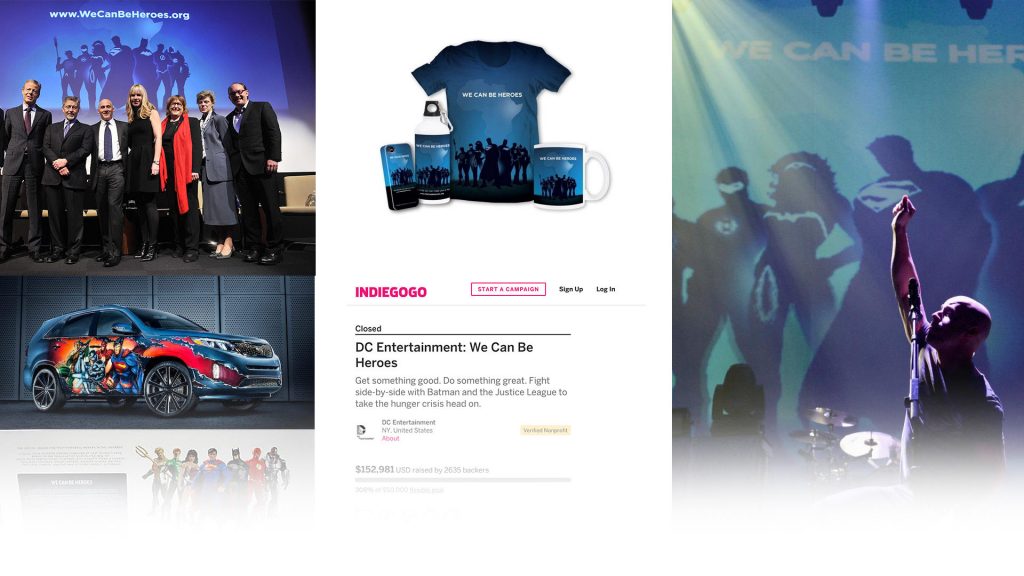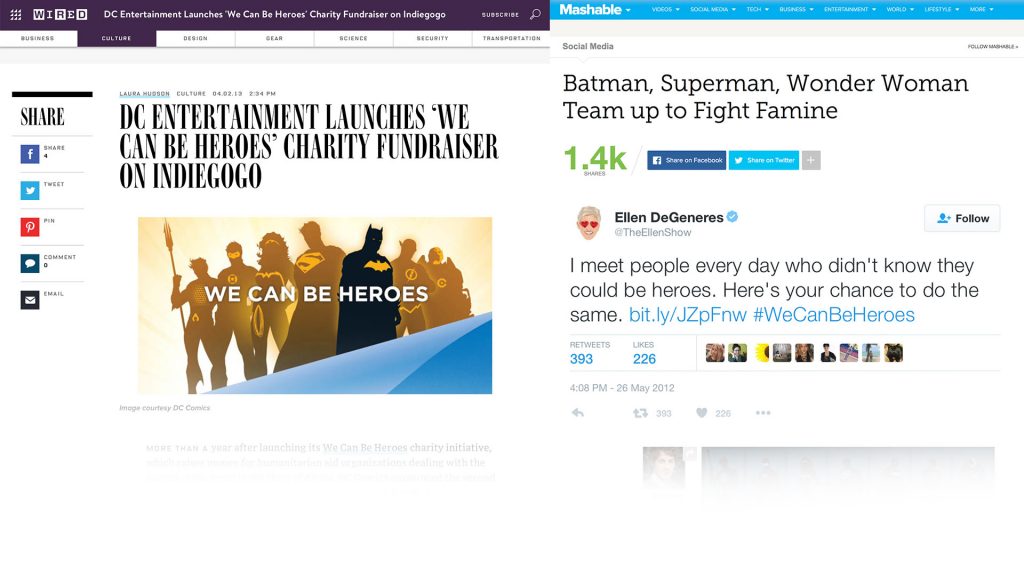 Ready to Collaborate?
Get In Touch